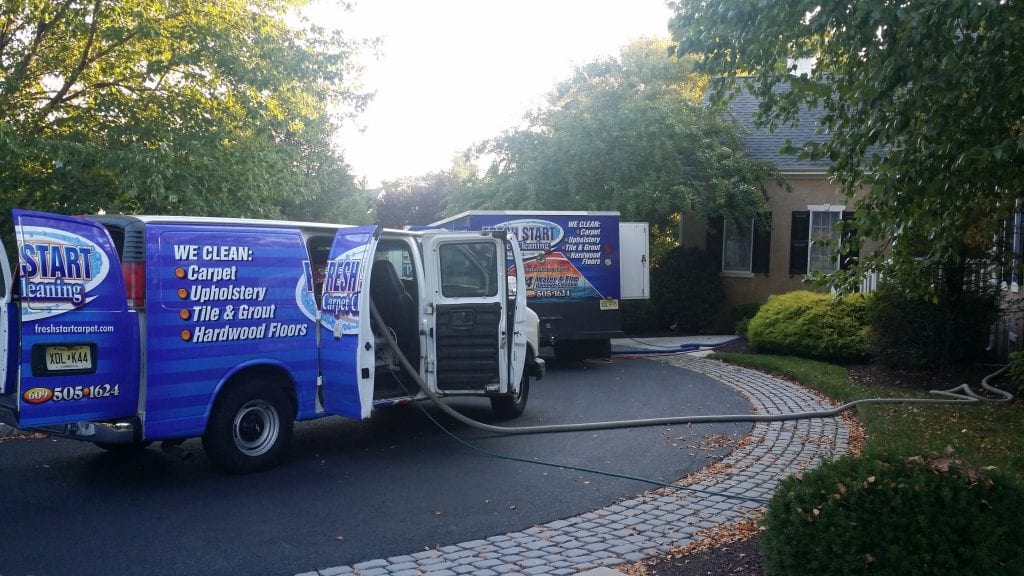 Professional Carpet Cleaning
Fresh Start Carpet Cleaning is a family owned carpet & upholstery cleaning company. Our cleaning process is truck-mounted hot water steam extraction utilizing the industry standard detergents. Our deep cleaning process removes: urine, pet stains, bacteria, gum, feces, body oils and pet odor from your carpet and area rugs. Hot water steam extraction has been the most effective carpet cleaning method for over 50 years. We clean with steam, pet and child safe detergents and water. Other methods of carpet cleaning such as dry cleaning of carpet do not use water to clean. Carpet cleaning without utilizing water and steam is similar to using hand sanitizer on your hands to remove the dirt but the dirt is pushed into the pores of your skin. Water cleans and steam breaks down the dirt and kills the bacteria in your carpet.
We have been in the carpet & upholstery cleaning business for over 23 years. Our technicians are well trained and friendly. Fresh Start Carpet cleaning has numerous 5 star reviews on Google that attest to our reputation for impeccable work and timeliness.
To give your carpet the Fresh Start that it deserves, click or call:
(609) 479-4622