Spot Removal Tips by Fresh Start Carpet Cleaning
Fresh Start Carpet & Upholstery Cleaning is a family owned and operated company. We've been servicing the South Jersey and Philadelphia areas for over 23 years! We specialize in truck-mounted carpet & upholstery steam cleaning, tile & grout cleaning, hardwood floor cleaning and wax applications. Throughout the years we've encountered numerous stains in carpet and upholstery that have been challenging. We think that this spot removal tip will be helpful to the many red wine drinkers that have or will spill wine on their carpet.
Removing Red Wine Spills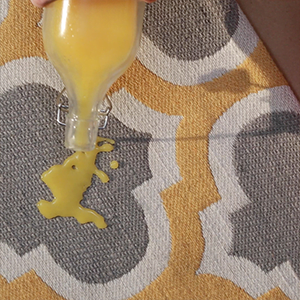 Red wine or any red colored stain on light colored carpet can become a nightmare for a homeowner if not addressed immediately. Your first instinct is usually to sop up whatever red wine that you can and then try a spot remover and scrub the wine stain out of your carpet…WRONG! Always remember, scrubbing any stain could ruin your carpet by setting the stain. When a stain is set into the carpet it's almost impossible to remove and could be unsightly especially if the stain is red. The following steps should remove most of the red wine prior to cleaning the carpet. Keep in mind that it's always a good idea to have your carpet and upholstery treated with a stain protector application at least once per year after each steam cleaning. Stain protectors, if applied correctly will place a protective barrier over the fabric and carpet fibers causing the spill to bead up and reducing penetration or totally prevent it. The following simple steps could mean the difference between a simple professional cleaning or replacing your carpet or area rug.
1.) Clear any furniture away from the spill
2.) Go to your kitchen and get a bag of white table salt or sea salt
3.) Dump a generous amount of white salt onto the spill, cover the entire spill
4.) Do not touch or clean up the salt until the salt absorbs the wine, usually a day
5.) After the salt has absorbed the red wine remove the salt with a table spoon
6.) Call Fresh Start Carpet Cleaning to thoroughly remove the stain, or if you have a home carpet cleaning machine, DIY.
I hope these tips will come in handy for any unfortunate red wine spills on your carpet. Please remember to give your carpets and upholstery the Fresh Start that they deserve click or call:
(609) 479-4622