Professional Tile & Grout cleaning by Fresh Start will remove years of built up dirt and grime from your tile & grout floors, bathroom tile and kitchen back splash.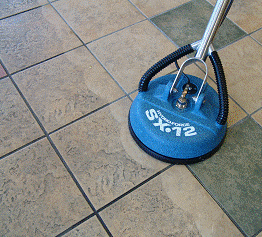 We clean with steam and high water pressure which emulsifies the dirt that gets deeply embedded in your tile. Our process will get your tile clean within minutes you will immediately notice a change in color to your tile once our deep cleaning restoration process is complete.
Tile & grout cleaning is healthy maintenance precaution for your home it will remove bacteria that can cause illness and lead to health problems within the household.
To get your FREE ESTIMATE for tile & Grout Cleaning click or call: